SPA Girls Podcast – EP42 – Surviving Writers Conferences
Podcast: Play in new window | Download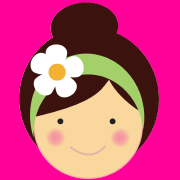 This week we talk about our experiences (all family-friendly) at writers conferences and give tips on how to get the most out of conferences  (aka overcome the sudden urge to hide behind a large pot plant and not talk to anybody).   In a cunning plot twist, we got confused at the intro and said this was episode 41 (instead of 42).  Our excuse? Too much heat in the SPA!
A conference is an exchange of views, and a grouping together of like minded people with similar goals.
There are many conferences you can attend as both an aspiring and experienced writer, where you can talk, and listen to workshops and guest speakers.
The SPA Girls love going to conferences!
Why go to a conference?
Writing can be a solitary existence, to get the chance to spend time with people in your profession is both inspiring and motivating.
It helps you acknowledge the fact that writing is important to you, and is your chosen profession.
Knowing and understanding the industry.
Learn from the experts, what works, and what doesn't.
Learning in person, for some people, can resonate more so than online.
Networking can give you contacts, and friends, for life.
You get the chance to pitch your work to editors and agents.
Challenge yourself
Set yourself some challenges like, I will speak to three different people before lunch, or I will pitch to an agent.  Remember that everyone likes to talk about themselves, so it's highly likely that if you talk to someone, they'll talk back!
Go and meet your hero's!!
You won't remember everything, but we guarantee that you will learn something that will stay with you forever.
Most professionals want to pass on their knowledge, and the romance writing community is open and supportive, and most are happy to offer advice when asked.
Remember that there will be other writers there just like you. Nervous, and excited.
Write down why you want to attend, and what you want to get out of the conference before you arrive.
If you are pitching, then choose the right agent. Know what books they represent. Do your due diligence. Don't pitch a sweet romance to a fantasy specialist.
Self-publishing advice is often best delivered from those who are successful.
Good conversation starters are- "What are you writing?" "What are you working on at the moment?"
Links
List of some Conferences –
http://www.romancerefined.com/list-of-romance-conventions-and-conferences.html