SPA Girls Podcast – EP61 – Interview with Joanna Penn
Podcast: Play in new window | Download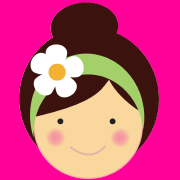 This week we had the honour of interviewing the one and only… Joanna Penn! She's a best-selling author, an international speaker, a podcaster, and a trainer, and one of our role models in this industry. We were super-excited to have her on the show, and she didn't disappoint. She gave us a huge amount of self publishing advice in this information-packed episode – making it an episode that you don't want to miss!
Joanna Penn: Author, Speaker and Creative Entrepreneur
New York Times and USA Today Bestselling author of thrillers and non-fiction, Joanna Penn is an international professional speaker and entrepreneur, voted as one of The Guardian UK Top 100 Creative Professionals 2013.
Visit her amazing website The Creative Penn where you will find resources to help you write, publish and market your book.
Joanna Penn was also voted one of the Top 10 Blogs for Writers and one of the Top 10 Blogs for Self-Publishers. As seen at: