SPA Girls Podcast – EP66 – The Book of Your Heart Vs Writing to Market
Podcast: Play in new window | Download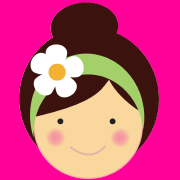 This week we talk about writing the book of your heart versus writing a book to market. What do these terms mean, and why should they matter to you? Writing the book of your heart means writing what you love, the book you've been dreaming about for your entire life, with the characters who feel like they're your best friends and the storyline that is going to rock the world. You know, that book.
Writing to market is about researching the genres that are selling, finding out what the most popular tropes are and finding a storyline that you feel fits into the research you've been doing, and then writing that book. It could be a book you love, but that isn't always the case.
There's controversy around the two terms with people on both sides arguing fiercely for their point of view. What side do the SPA Girls fall onto? Listen to this episode to find out!
What is the Book of Your Heart?
A passion project – a story you must tell.
The Book of Your Heart sings to you and lifts your soul.
It can be dark and passionate or light and airily romantic. It can be laugh-out-loud funny, deeply moving, or tragic.
It's your creation.
It's your deepest emotional truth poured onto the page.
It's unflinching and courageous.
It doesn't care what others think.
It's the book that carries your dream — of finishing a novel or being published or publishing on your own.
It can be the first book you ever write, or it can be the one you're working on right now.
Do you feel excited just thinking about it? Do you lie awake at night mulling over your characters and that great scene? Can you not wait to get to your desk or laptop or writing tablet each day?
That is the Book of Your Heart.
Perhaps most authors start with this book, but often it won't see the light of day until you feel that you have perfected your craft.
Don't overthink this, or dwell on it too much. Just write what you can, that feels good right now.
The book of your heart might not be in the genre you've chosen to write the majority of your work and so may not push your career forward.
Also, if you want to write to market this book may not hit the right tone. Just be aware of this, but don't let this stop you.
Trying to write in a genre that you love but feels forced will more than likely be unsuccessful.
Try several genres and you will find your own voice and where it fits.
Writing to Market
Find something in a genre you enjoy reading. Can you write this way? Does the idea of writing this genre appeal?
Do your research for any genre you choose to write in. Read a lot. Check out forums in this genre. Know, don't guess, the tropes.
For a long term career, show respect and check on how to market this genre. Amazon is a great place to look up authors and their books. Drill it down to the top 100 in a sub genre. Weed out traditional publishers. Kindle spy can help here too.
You need to study successful authors in this genre. What do their covers convey?
We do believe that you don't have to distinguish between writing the book of your heart and writing to market. If the market is wanting what you're choosing to write, then this is easy. If not it may be much harder, but not impossible, to do well with doing both.
However, it goes for you, don't give up. The book of your heart may have to wait, but you can always go back to it.
Hopefully the book of your heart or your one written for the market will be a success and sometimes that's all a matter of the time of publishing – if that genre is doing well at that particular moment.
http://forums.romancedivas.com/index.php?act=idx