SPA Girls Podcast – EP82 – The Black Moment Featuring Author Rachel Bailey
Podcast: Play in new window | Download
Australian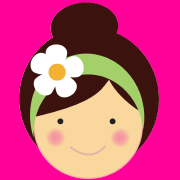 author and writing tutor, Rachel Bailey, joins us this week to discuss the Black Moment: that point in your story when all hope is lost, when crisis peaks, when things seem bleakest and we start to think the characters won't be able to find their HEA.  We discuss the different types of Black Moment, how to identify which one works best for your story and how to make this crucial element of Story both powerful and believable.
Join us for this fantastic tutorial and take your writing to the next level!
About Rachel: Rachel Bailey developed a serious book addiction at a young age (via Peter Rabbit and Jemima Puddle-Duck) and has never recovered. Just how she likes it. She went on to gain degrees in psychology and social work, but is now living her dream—writing both category romance and romantic comedy. Her books have hit the USA Today bestseller list, are published in over twenty-six countries, and have been translated into more than sixteen languages. She lives on a piece of paradise on Australia's east coast with her hero and their dog pack. You can find Rachel at www.rachelbailey.com.
Rachel will be teaching an upcoming online class (available to all writers, not just RWAustralia members) at: Romance Writers of Australia.