SPA Girls – EP90 – Author Overwhelm Book Launch!
Podcast: Play in new window | Download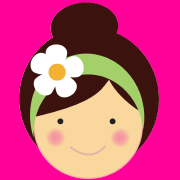 This week we're launching our brand new book: Kick Author Overwhelm To The Curb!
Instead of forcing you to listen to our overwhelm stories yet again (we figured we'd talked that topic to death…), we invited three very talented self-published authors to talk to us about their writing careers and how they've faced and overcome author overwhelm in their lives.
Louisa George, Toni Kenyon and Karina Bliss kindly agreed to join us for this very special episode of the SPA Girls Podcast and opened up to us about their experiences of author overwhelm. They talk honestly about their writing, their cheerleaders, their challenges and the tricks and tips they have for helping to keep their focus on the writing and away from the overwhelm.
We had heaps of fun talking to three very funny, smart and accomplished authors, and we're sure you're going to enjoy hearing their stories too. 🙂
We hope you'll take a moment to join us for the launch party of Kick Author Overwhelm to the Curb!