SPA Girls Podcast – EP106 – Pros and Cons of Kindle Unlimited
Podcast: Play in new window | Download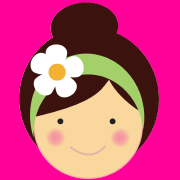 This week we talk about Kindle Unlimited, or KU, as it's commonly known. KU is the exclusive readers' programme for Kindle customers on Amazon, which authors can join as long as they give exclusivity to Amazon. We discuss the pros and cons of going into the KU programme versus going wide on all the different platforms available to self published authors, plus we cover some of the different marketing tactics you might employ, and ways to effectively use the KU platform as an author. It's an information-packed episode, and if you've been wondering whether to join KU, or if you're trying to find ways to use it better, this is an episode you won't want to miss!
For Writers: How to get into KU: Sign up your book exclusively to Amazon via KDP Select for 90 day period at a time. Your book will automatically be included in Kindle Unlimited Program.
For Readers: Kindle Unlimited is Amazon's ebook subscription launched July 2014. Costs $9.99 per month and readers can read unlimited books in the program, but only download ten at a time.
From Amazon: "Kindle Unlimited is currently available only to US customers on Amazon.com. Customers in the UK, Germany, France, Italy, Spain, India, China, Japan, Brazil, Mexico and Canada can sign-up for Kindle Unlimited in their local Amazon marketplace. We also plan to expand this service to other countries. Please stay tuned."
Authors earn an amount per page read (which changes monthly – last month – Sept – it was 0.0044c per page)
PROS:
Simplification – easy to upload to one provider
Additional revenue stream from Amazon – sales and reads
All Star Bonuses – in addition to Page Reads the top authors earn monthly bonuses (from $1k – 25k)
ebook borrows can improve your visibility and sales ranking in the Kindle store
Money – can be difference between replacing your income or not
Amazon = easier discovery; wide needs long build and $
CONS:
All Your Eggs Into One Basket / Exclusivity
Don't know what the rate is until the 15th of the following month
Don't know what pages are read from what books
Reviews from KU readers are not verified
Don't know how KENPC is calculated – AMZ doesn't share how it's calculated.
Issues with page reads calculations / authors not believing they were getting paid correctly
Can be hard to switch to Wide having built audience in KU
LINKS:
Amazon Kindle Unlimited Program For Authors
Written Word Media: What KU Means For Authors