SPA Girls Podcast – EP74 – Formatting Tips and Tricks
Podcast: Play in new window | Download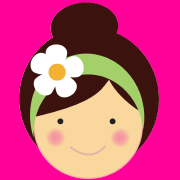 This week we tackle the topic of formatting your ebooks. We talk about the difference between outsourcing the formatting and doing it yourself, and the pros and cons of each option. Then we talk about what we've done in the past and how we do it now, what we think are the best practices, the programs that we recommend, and why we like them. If you're about to start formatting, or even considering a change to the way you're currently doing it, this is a great episode to listen to!
There are two ways of getting your e-book formatted. You can do it yourself, or you can outsource to a formatting company.
Doing it yourself
Pros of doing it yourself:
Can save you time by not waiting for someone to fit you into their schedule
A price is a one off for the software and use over and over again
Offers flexibility in time and re doing changes, covers, spelling corrections updating links
Cons of doing it yourself:
Time involved learning another piece of technology.
Restriction in what you can add to your formatting. Limited or harder to learn.
There is a learning period, so you have to be prepared to spend time on it.
Outsourcing
Pros of outsourcing:
Time saved
Emotion/ stress saved
The product will usually be better – not always
Usually a good outcome
A great way to start.
Cons of outsourcing:  
Another additional cost.
Possible inflexibility time wise.
Harder to make changes – and more costs to do so.
Here are some programs you can use
Legendmaker
For Mac only.
Not a word document. You need to use a text file. Trudi tried this first,
The program is good – and cheap at $23. A one-off fee and unlimited updates.
A little complicated, but works well.
Jutoh
For Mac and Windows.
Owned by Julian Smart.
Cheryl and Wendy are Jutoh girls.
$39 USD to download. Updates are no extra.
Easy to use. Click through screens which have all the info you need.
A great way to ease into doing it yourself.
Try : India Drummond for Jutoh. A clear, precise tutorial on u-tube.
Vellum
For Mac Only
You can pay per book, 10 books, or unlimited.
NZD$41.99 per book, $39.99 for 10 Books or $279.99 for unlimited.
USD will be cheaper.
If you decide to upgrade later they will deduct your earlier payment.
Very simple program. Not hard to learn.
Intuitive.
A lot of styles to choose from which can be set to the whole book. Very structured.
Scrivener
A one stop program for writing, plotting and formatting.
We use it for writing and plotting, but not formatting, although, we know others who do.
 Calibre
Free.
Simple to use and will do the main 3 files as listed below.
Adobe and Design
Not something that we know a lot about, but it would be amazing! (Probably very expensive)
These are the 3 most used types of files you will need:
mobi – for Kindle – Amazon Only
e-pub – for most other platforms
PDF – for promos, reviewers etc
There are a lot of different aides to help you learn – U-Tube, tutorials etc.
Shout-outs to these formatters:
Polgarus Studio – http://www.polgarusstudio.com/
Amy Atwell – http://www.authorems.com/
Zaptek.com – http://www.zapptek.com/legendmaker/
A print book is done using other programs, which we will discuss at a later date.